I haven't listened to the shipping forecast for many a year. It used to be broadcast by the BBC just before the six o'clock news in the evenings, back in the days of steam radio when television was either non-existent or limited to fuzzy nine-inch screens. To non-seafarers like me, there was something vaguely soporific in the forecast - not so much the forecast itself, more the way in which it was read. The seas around these islands are divided into various areas: Viking, Faroes, Heligoland etc, and the forecast for each area was read in strict rotation. The forecast included, as I recall, succinct details of the general weather situation (rain, fog or whatever), visibility (so many miles), barometric pressure (and whether rising or falling), wind direction and speed, using the Beaufort scale.
Time was when I knew the Beaufort scale reasonably well, although I have now forgotten it. (
Check the details here
.)
Well, the met Office warned us that Storm Angus would be upon us last night.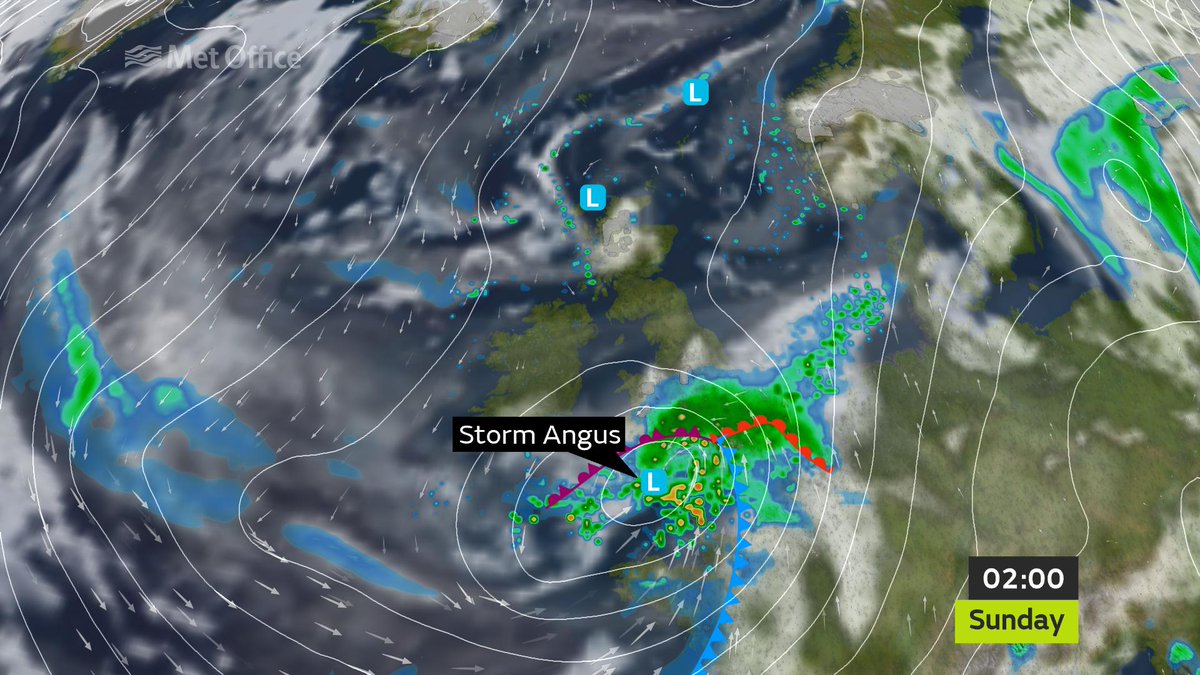 You can just make out Ireland above the words 'Storm Angus' in that picture with the heaviest part of the storm moving along the south coast of England. "We are expecting severe gales with gusts of 70 - 80 mph possible across the coastal counties of southeast England and an amber warning in place overnight.," is how the Met Office put it.
They weren't wrong. It was not a night to be sleeping rough, and fern woke me several times as she barked at the wind. But - perhaps surprisingly - I have seen no sign of any damage either to buildings or the trees in the park.