If you have spent the week in Antarctica or on the moon, you might not have heard that Mary Berry will not be going to Channel 4.
There is, of course, a back story.
"
The Great British Bake Off
, often referred to as Bake Off or GBBO, is a BAFTA award-winning British television baking competition which selects from amongst its contestants the best amateur baker. The series is presented by Mel Giedroyc and Sue Perkins, and judged by cookery writer Mary Berry and professional baker Paul Hollywood." (Wiki)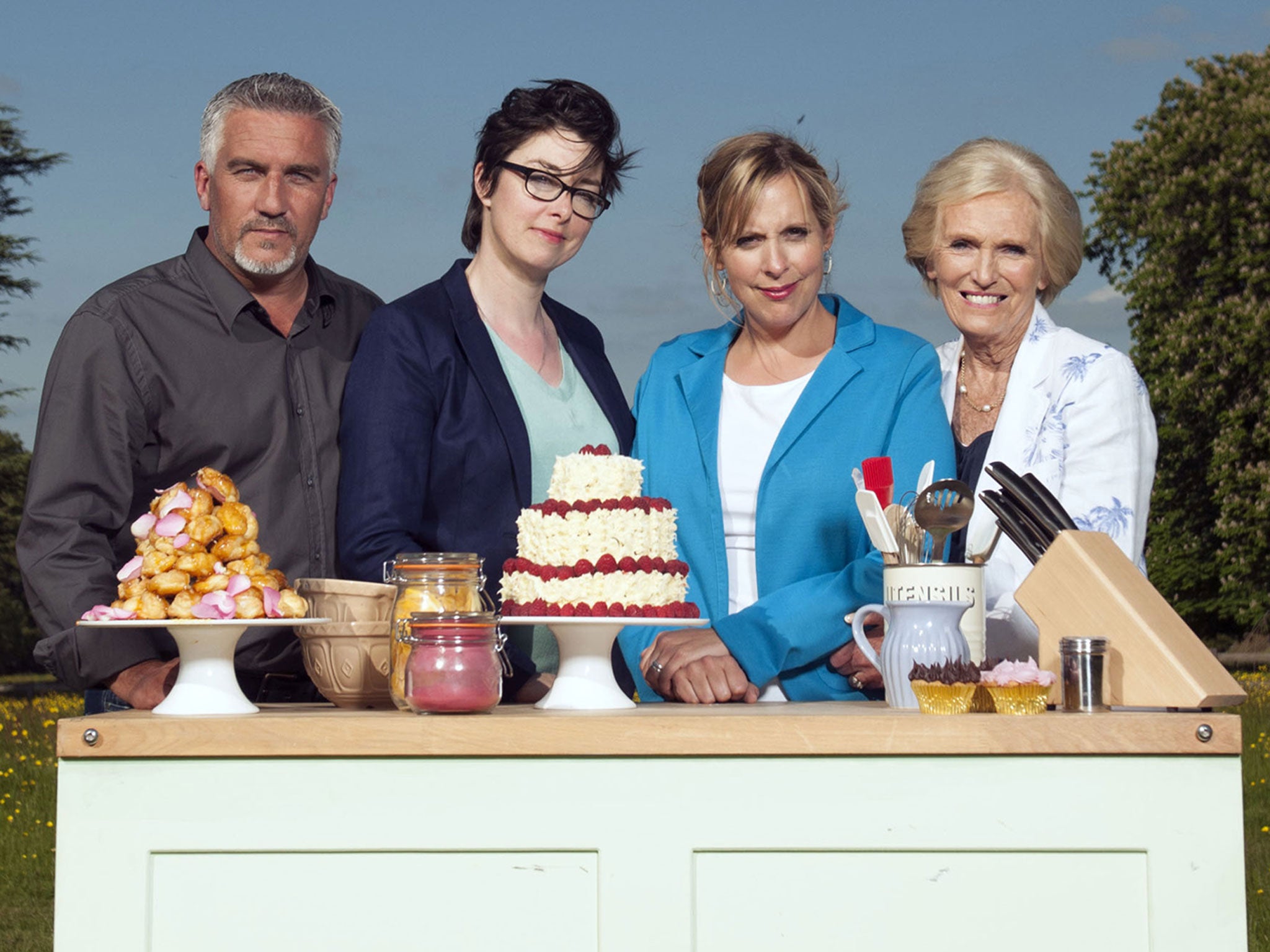 Paul, Sue, Mel & Mary
Since its inception, the show, now (I believe) in its seventh series, has been shown on BBC although it has been produced by an independent production company. Recently, the production company accepted an offer of £25 million from Channel 4 for a future series, the BBC not being prepared to pay more than £12.5 million - although I am fairly certain I have also seen the figure of £15 million.
Be that as it may, the two presenters - Mel and Sue - stated immediately that they would not be going to Channel 4 with the show. Paul Hollywood subsequently announced that he would. But only a day or two ago, Mary Berry declared that she would remain with the Beeb out of loyalty to the broadcaster that had given the show its start.
(Loyalty: now there's an old-fashioned notion!)
I reckon that I, with the OB, must be one of only a very small minority of people in this country that has never watched:
The Great British Bake Off;
Strictly Come Dancing;
The X Factor;
Britain's Got Talent;
The Voice.
Nor do we watch:
Coronation Street;
Emmerdale;
Eastenders;
Holby City
Casualty.
Maybe there's something wrong with us - or maybe it's all the others who are out of step!