Not everybody sets themselves a bunch of tasks to be completed or challenges to be overcome before they finally pop their clogs. Some of those challenges that are set can be quite unusual, even eccentric. Not that I know too many eccentrics, you understand. In fact, most of the tomb-stone lists (is that the correct nomenclature?) are fairly down to earth. Take, for example, the list of one of my friends. He is trying to visit every medieval church in Sussex, which is quite a daunting task. But when you add another of his challenges you might wonder how much time he thinks he has left to him. On realising that there are many parts of England he and his wife have never visited, he took a map of the country and divided it into sections, each section (as far as I can gather) measuring about 30 miles east to west and twenty miles north to south. The challenge is to visit every one of those "squares". Obviously there were many squares he could colour in right at the start but he is gradually filling in the gaps. He started in the north and has, he tells me, got as far south as Nottingham so he still has a way to go.
I had drawn up my own list of half a dozen objectives. On reflection, I have decided that several of those challenges were highly unlikely to be met. Indeed, the chances of me becoming fluent in a foreign language are, frankly, nil. So I have scratched about four of the six things on the list. However, I have added one.
I have been continuing my family history research and it has dawned on me that quite a number of my ancestors or those of the Old Bat were pub landlords. OK, I might be stretching things when I describe all of those licensees as ancestors but they were all blood relations even if they were 2nd cousins once removed. So, my new challenge is a pub crawl, visiting every one of the pubs that have been in the hands of past members of the family. I'll need to get a move on as I know of two that are no longer there. One gave way to road widening and another, I discovered only yesterday, closed in 1910. I shall probably find that other village pubs have also given up the ghost. I will need to search my database to draw up the complete list, but there are a few already.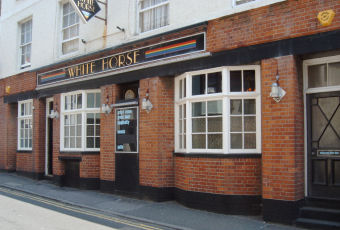 I will start at the the White Horse in Camelford Street, Brighton, although I believe the name has now been changed to the Camelford Arms.
Then we will move to Burgess Hill and the Potters Arms...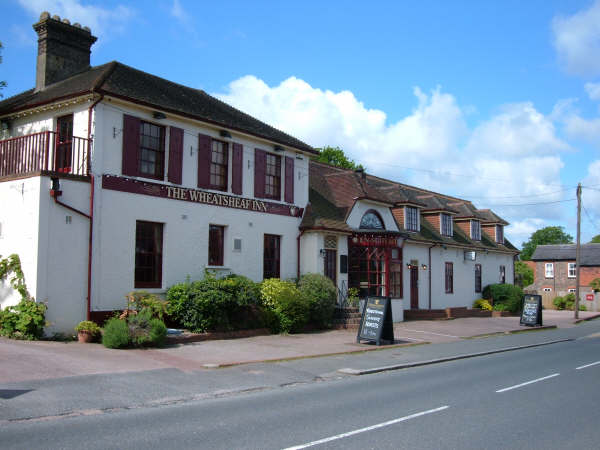 ...before going on to the Wheatsheaf at Cuckfield. We have quite a drive ahead of us now as he travel to Gillingham, Kent, to visit Ye Olde Five Bells, later to become the much plainer Five Bells, named that because the church opposite had just five bells. Oh dear, I have just discovered that this pub is now flats!
We will press on and travel north to Suffolk where the Plough, in the village of Blundeston, was where my great grandfather is supposed to have drunk himself blind.
That will have to do for a start. I'm sure there are more but it will take me some time to trawl through my database of nearly 6,000 people!